Marquis Residences Miami Condos
Apr 12
NY Daily News names Marquis Residences "Best Place of the Week" -
In Friday's NY Daily News, the publication named Marquis Residences "Best Place Of The Week" and outlined why Marquis is the place to be in downtown Miami.
"This week's Best Place takes us to the sunny shores of another bustling city: Miami.  Welcome to the Marquis residences at 1100 Biscayne Blvd. The building has 292 haute units (and is 60% sold since Jan. 2010), but it's really the resort-style amenities that make this a true best place to live," proclaims the article.
"First: There's an 8,000-square-foot spa and fitness center with great views of Biscayne Bay and a open-air sky pool deck perched on the 14th floor. Thanks to luxury hotel Tempo Miami that occupies the first 14 floors of the 67-story tower, residents also get a slew of A-list services, including valet parking, housekeeping and even room service.
"While the building's one bedroom apartments are sold out, larger options— like two, three and four bedrooms— start at $567,000. And by large, we mean square footage ranging from 1,500 to over 3,800 square feet.
"The kicker: Buyers don't even have to lift a finger to decorate. Buyer can purchase a sleek furniture package from Tui Lifestyle that can be completely set up in three days."
View the original article on NY Daily News.
Apr 07
[video]
Mar 24
MSN Real Estate names Marquis Residences a "super second home" -
(Source: marquis-miami.com)
Dec 24
Need Last Minute New Years Plans?
A great place to celebrate is Bayfront Park's New Year's Eve. Bayfront Park is the place to be for the largest FREE party in south Florida! There will be a Disco Dance Party and count down to midnight with Miami's own Big Orange.
At the south end of the park, this New Year's Eve icon will slowly ascend until midnight in conjunction with a grand display of fireworks shot over beautiful Biscayne Bay.  For more details visit BayfrontParkMiami.com
Address:
Bayfront Park
301 N. Biscayne Blvd.
Miami, FL 33132
Usher sings in the New Year - #MusicMonday Recommendation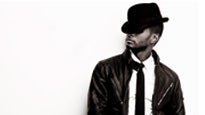 It's not to late to enjoy Usher on his OMG tour with Trey Songz. This special New Years concert is definitely going to be a treat. Visit Tichetmaster to learn about VIP packages and more!
Dec 23
Nothing says Holidays like the, "Nutcracker"
Even though its Christmas Eve, in sunny Miami it can be hard to get into the holiday spirit. Well, we recommend taking the family to George Balanchine's The Nutcracker™. Miami City Ballet's production boasts beautiful sets, lavish costumes and magical special effects. A large cast of talented children from the Miami-Dade area join MCB's international ballet stars to present a holiday treat for the entire family. Visit MiamiCityBallet.org for more info on tickets and schedules.
Winter Wonder Island's Humanimals
Jungle Island brings winter dreams to life this holiday season. Winter Wonder Island promises to delight children from 1 to 92 with a wide array of special activities. The jungle will be transformed with a magical snowfall, a special holiday-themed show, and of course, photos with the big man himself - Santa Claus. There also will be games and activities and seasonal treats for kids of all ages. Purchase Tickets to Jungle Island.
Dec 08
[video]
Dec 04
Art Basel Pick - Photographs by Lennon. Julian Lennon.
Timeless by Julian Lennon Exhibition Information:
Exhibit Dates: December 1 – December 5, 2010
The New Generation Green Room, Adrienne Arsht Center
1300 Biscayne Boulevard, Miami, Florida 33132
Open daily from 12 noon – 10:00 p.m.
General public enquiries: (305) 949-6722


Certain people have lived in the heart of the public. We want them to be like everyone else but they've definitely seen a different version of the world. As someone whose devoted his life to music and philanthropy it will be interesting to see how Julian Lennon has used his love of photography to capture the life he's experienced.  This very personal collections consists mostly of landscape work but he also takes us behind the music scenes and into the studio. He recently photographer U2 and brother Sean Lennon.
Dec 02
The Real Estate Market is Hungry for Condos Overlooking the New Home of Miami Heat. Read about the Marquis Residences on NBC Miami
Getty Images
www.NBCmiami.com discusses Downtown Miami's appeal:  
Adriana Rivera's family figured Downtown Miami was the perfect spot them: a new condo overlooking the home of the Miami Heat.


Rivera's husband, a big Heat fan, convinced his wife that a unit across from the world famous Three Kings was the way to go, and so they travelled all the way from Mexico to buy.

"The foot traffic in Marquis Residences where Adriana bought started to increase about 30 percent after the Heat announced it signed Lebron James," said Real Estate expert Alicia Cervera. "Sales have now doubled with the season underway."